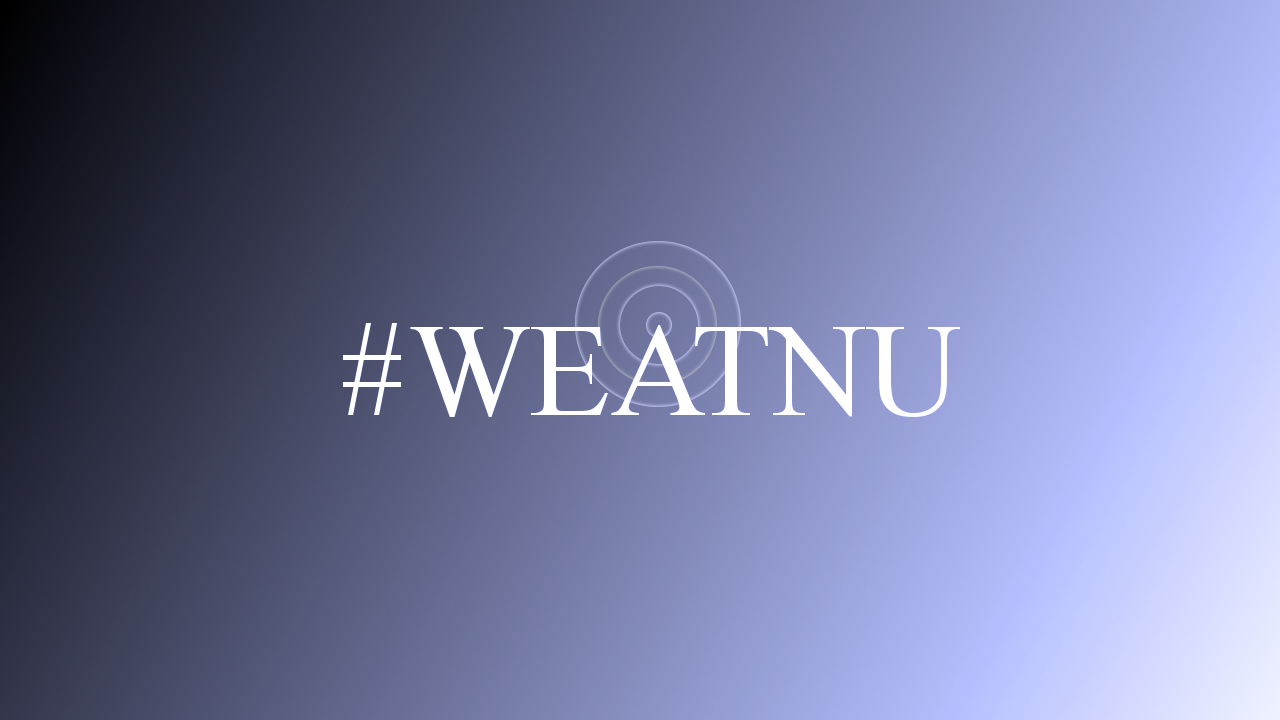 'In a music scene that is nearly impossible to be heard, yet alone be noticed, #WEATNU has been fighting for experimental music since the summer of 2014. Starting by forming the group We the New Underground, on Soundcloud that summer, but that was just the beginning of an idea that became a movement and finally a label that artists could stand behind'
In this world we have formed, the musician is appreciated, not underrated. It is a city all its own, a hub for artists who long to be found, found by anyone they can. The seeker who wishes for something more than top 40 finds it here. Along with the many artists who release to us, with other sub-labels connected, forming a network, a machine for the avant-garde, a world that is so well hidden, few know about it, yet alone care to seek it out, but it's there, and it's been building for these 8 years. That machine is a self-running creation, that is helping the indie artist.
In a digital realm that is vast, a small drop of water that is made creates quiet ripples across the digital ocean. The original logo becomes those quiet ripples moving across the music scene.
The mainstream is this imaginary wall that we all fighting. #WEATNU didn't climb that wall, we tunneled under it, forming our own underground. Using the internet as that underground, an underground that long existed, before this movement was made, even before the internet itself was conceived.
The mainstream is this imaginary wall that we all fighting. #WEATNU didn't climb that wall, we tunneled under it, forming our own underground. Using the internet as that underground, an underground that long existed, before this movement was made, even before the internet itself was conceived.

We are the New Underground –
The Underground scene
The underground has always been the hidden driving force behind the music. When mainstream was releasing Disco in the 70's, people in their own world were creating punk and later Joy Division starting the post-punk movement. Then the 80's, while New wave was jamming and pop radio was pushing synth-pop. Industrial began to surface with groups like Throbbing Gristle, Cabaret Voltaire, Skinny Puppy, NIN, Ministry and Severed Heads then from Belgium, EBM came forth, with Front242 and UK, Nitzer Ebb. When dance was huge, Richie Hawtin in a club in the Detroit scene was spinning techno, then later DnB, Jungle, Electronica in the UK, and Vaperwave, Lo-fi, Synthwave, Retrowave, Dream pop on the internet. And concluding, one scene building off another, connecting them somewhat with each other.
The experimental end of this spectrum began with early hits from Coldcut, Ninja Tune, WARP Records Aphex Twin, Autechre, Squarepusher thus the IDM scene. Then trickling down to, Underworld, Boards of Canada, Tycho, Tosca, GusGus, and Röyksopp showing us the downtempo and chillout field of things. Each scene is born direct from the underground. A small niche of people find the music, and it drives straight to the heart of what they are longing to hear.
WEATNU encompasses all of these sub-genres in (4) labels.
WEATNU Records
Housing all forms of electronic music, avant-garde, experimental and ever-evolving underground styles we are the bleeding edge of the DIY scene.
IFMACA Productions
Our cinematic/chillout label and company for royalty free stock media, formed in 2021, and slowly rising to help composers who make film-related music, that you can listen to and enjoy.
Transmission Nova
The post-punk/shoegaze of Transmission Nova, alongside goth and alt-rock of the 90's.
Synthesis Noir
And this year Synthesis Noir, our latest sub-label will house, EBM/Industrial, Darkwave, and Coldwave music.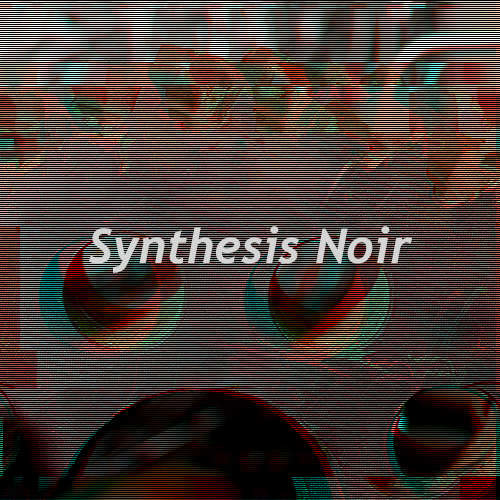 ---
Internet radio
WEATNU [OUR] Online Underground Radio, playing 24/7 on rotation all music that is uploaded to us.
Freely send music to us.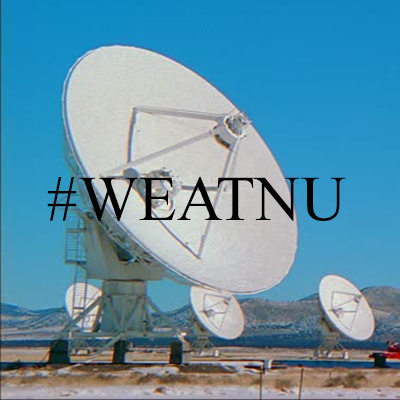 Alongside our sister station, Transmission Nova – WEATNU [OUR], which also plays Indie rock and shoegaze, goth, etc. Transmission Nova radio was the first before its label came years later.
---
Our movement hones in on "The Underground" of this modern era, where people are making music directly from their small bedrooms, tiny studio in their apt/flat. That obscure musician on YouTube you've never heard of, or the lonely talented musician that wants to be heard.
Along the way #WEATNU has formed Radio | Label | Magazine | and in 2023 formed its net-label to help the artist, who may not wish to sell their work, but instead be appreciated for it, under creative-commons licensing through archive.org.
#WEATNU – Net-label
WEATNU continues to influence the indie scene
The image of #WEATNU – becomes invisible radio waves moving across the music scene, beyond web apps, beyond software barriers, and beyond the algorithm of social media, resisting restraint from the corp world. An idea is carried across the ocean, and around the world.
Artists from different parts of the world
Artists from many places around the globe join us, we are a world-wide event. It started in the UK and spread to Australia, and now Russia where The Underground still thrives, thanks to the pioneers who keep it going; those early 80's artists.
Artists and fans are given new options also in 2023, now that we have our network website.
Forum and social gathering
A free to join forum / social gathering for people to come together and share music, and to join #WEATNU, where one simply becomes part of the community, sharing each others music on the internet.

We are the New Underground seems to be influencing the music scene, in some way, by the people who hear the music we release to the internet. Those unknown musicians suddenly find a niche audience.
There are micro communities across the world and have been for years, and WEATNU is here as the lighthouse for all to see from endless miles on that digital ocean we are traveling over.
Some artists who have come through our doors went on to become semi-famous, even successful and some were already this way before they arrived, only needing a boost for their self-esteem or finding a new audience, even enjoying the community we have here.
For every person who can be helped here, they find their niche audience, and this continues to happen, due to the power of the internet.
What we offer is freedom to the artist and fans who alike wish to find music that isn't mainstream, but has true, raw talent. Both the unknown and the known are welcome to join our movement. We need you all, now more than ever.
May we continue to grow in this hard music industry, but with your help, we will succeed.

We are the New Underground – We are all one.
Almark – #WEATNU Digital Magazine – June 2023

Join our network and get to know the community.
Follow us on Twitter: https://twitter.com/WeatnuRecords
Follow on Facebook: https://www.facebook.com/weatnurecords
WEATNU Records on Bandcamp – https://weatnu.bandcamp.com
Transmission Nova on Bandcamp – https://transmissionnova.bandcamp.com
IFMACA Productions on Bandcamp – https://ifmacaproductions.bandcamp.com/artists
Discord chatroom: https://discord.com/invite/4jy5wBR

Website: https://weatnurecords.com
Read More